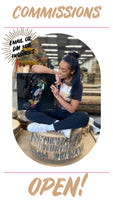 Commissions are now OPEN!!
I'm accepting inquiries for Custom Projects for Fall 2023! If you fell in love with a piece that's already been sold, or you have an idea in mind for a special design, shoot me an email at dreamingtree.epoxy@gmail.com or send me a DM on Instagram!
I'd love to help bring your dream project to life as a one-of-a-kind creation!
Hit Me Up On Insta!
Violent Delights Collection
Client Reviews
This beautiful piece has become the center of our living room. When we have guests it's the first thing they compliment. Love everything about it.

Nana Kwame A.
The table got here fast and it looks fantastic! I assembled it right when it got here and we've been using it all the time. Not to mention the coasters were a great addition! I can't say how impressed I am with the quality of everything we received.

Will L.
I have been looking for something like this for a while.  I constantly use my laptop and have a pillow in between, so once I saw this, I knew it was a major game changer.  I ordered it and it came way quicker than I thought.  I opened it and was absolutely amazed.  The details and colors are amazing and look unreal up close.  It's super hard and I can assure you, no scratches will get through this haha.  I recommend the Dreaming Tree Shop to anyone looking for a quality lap table or any other quality work!

Tom Z.
100% Hand Made Designs
All my products are crafted entirely by hand from start to finish.
From sourcing materials and refining lumber, to pouring the epoxy and preparing custom design elements, every aspect of the manufacturing process is completed with the highest level of care and attention to detail. 
If you fell in love with a piece that's already been sold, or you have an idea for a custom piece, send me an email at dreamingtree.epoxy@gmail.com!
Follow me on Instagram and TikTok for process videos and shop updates! @tk.fareed
Shop Hand Made Designs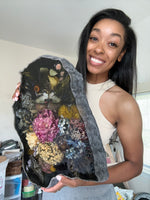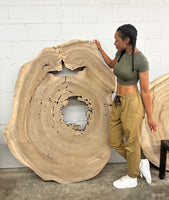 Responsibly Sourced from Locally Salvaged Hardwood
This shop proudly contributes to a more sustainable and environmentally conscious future for businesses in America.
Most of my products are created with locally salvaged timber, which typically comes from trees that are dead, have fallen, or must be removed for structural reasons or land development. Using salvaged wood reduces the demand for new logging, and ultimately helps to decrease deforestation and landfill waste in the United States. 
Shop All Designs